A tour in the campo bravo offer an immersion in the amazing world of the Toro Bravo, the fighting bull, in the deepest of the andalucian culture, nearby Sevilla.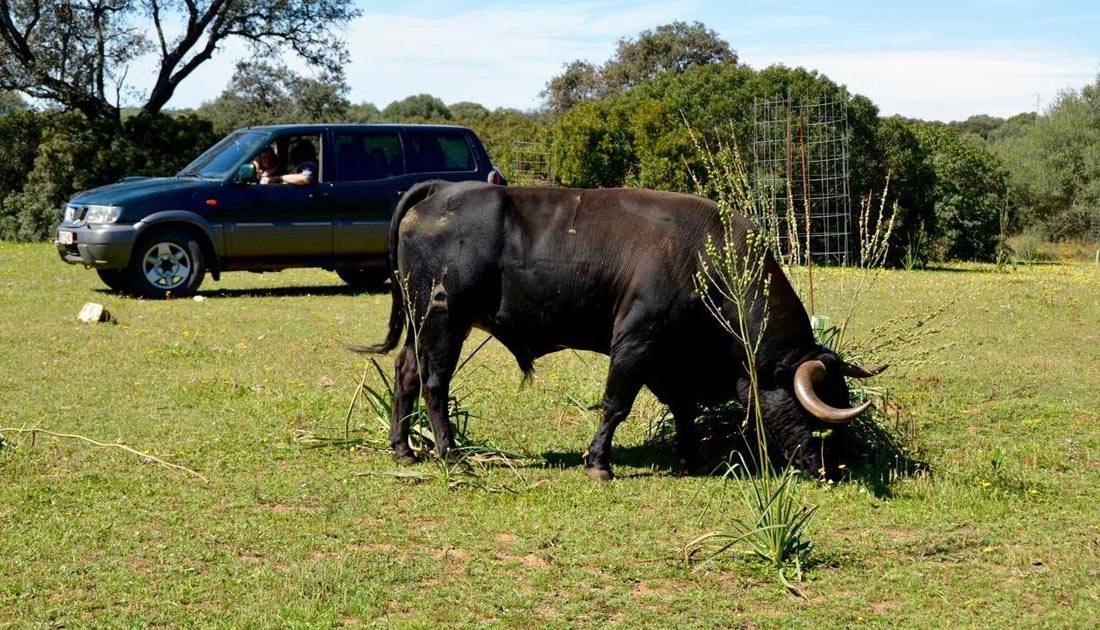 Enter in the privacy of prestigious ranches of Andalucia. Approach the bull as clos as posible. Live the unique experience of a private tour in one of the secrets of the andalician culture. 
A deep dive in the world of the tauromaquia, and andalucian way of life. Over the visit of two ranches dedicated to the brave bull and andalusian horses. Let's discover what is the reason of the passion wich is the one of the bull's people. And, with them, enjoy the beauty of the sevillan countryside.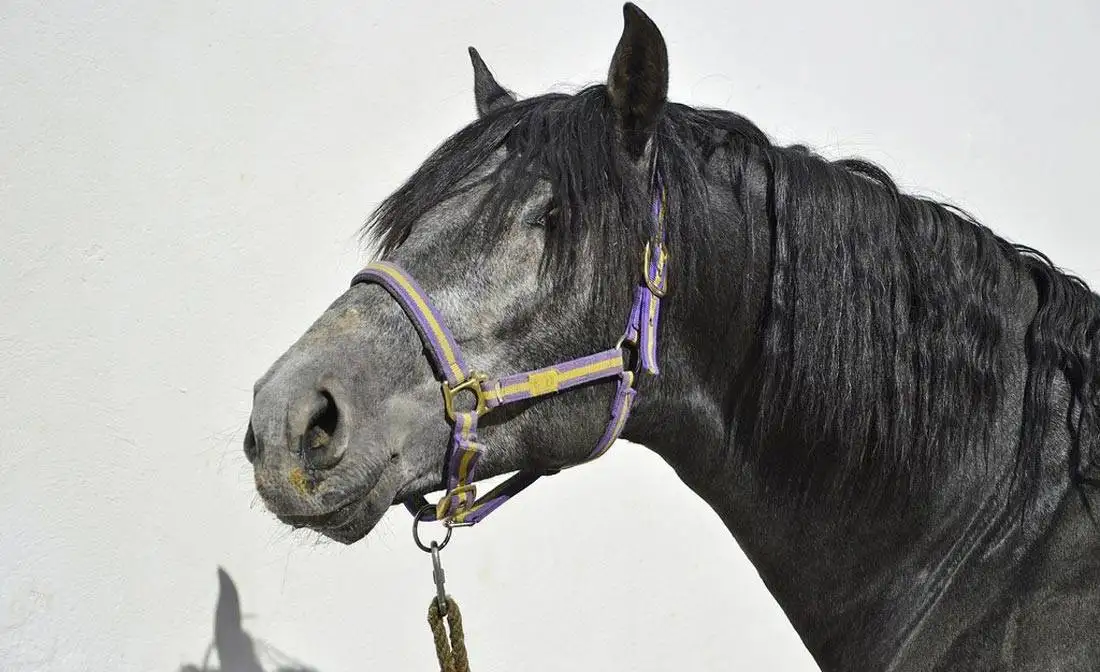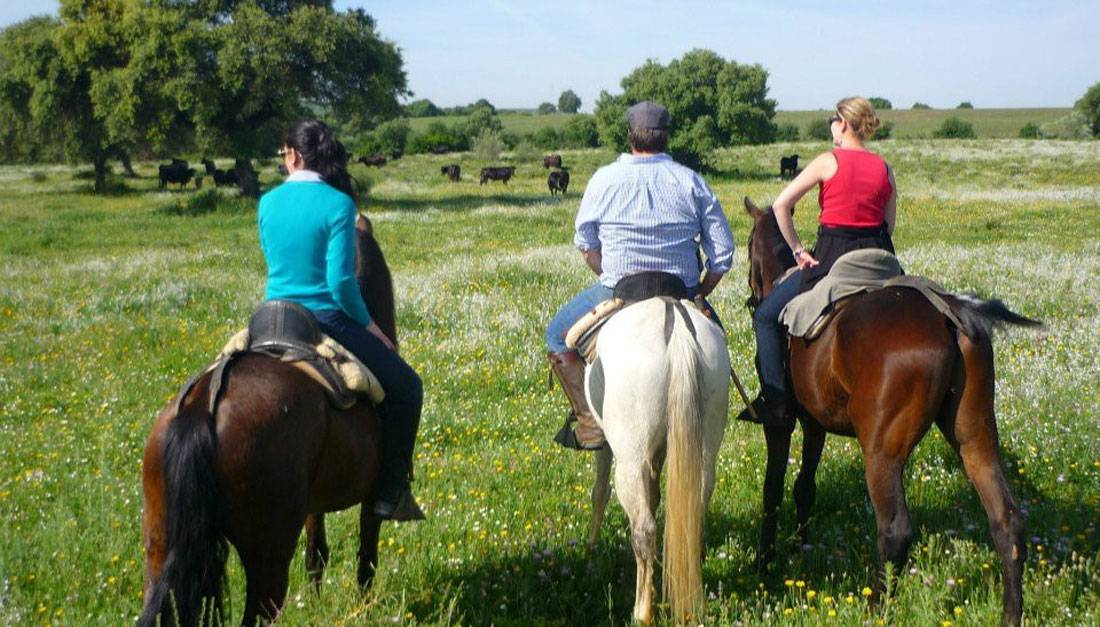 A the pace of the famous Andalucian horse, let you guide in the specific biotope called Dehesa, home of the toro bravo. For advanced riders only.

To visit a breeding bulls in Andalusia, it is to immerse in over 2000 years of history and passion.
Since immemorial time, the bull both fascinates and haunts people.
From ancient Crete to Hemingway and Picasso, the lords of grassland still perform their magic on men and their mysteries.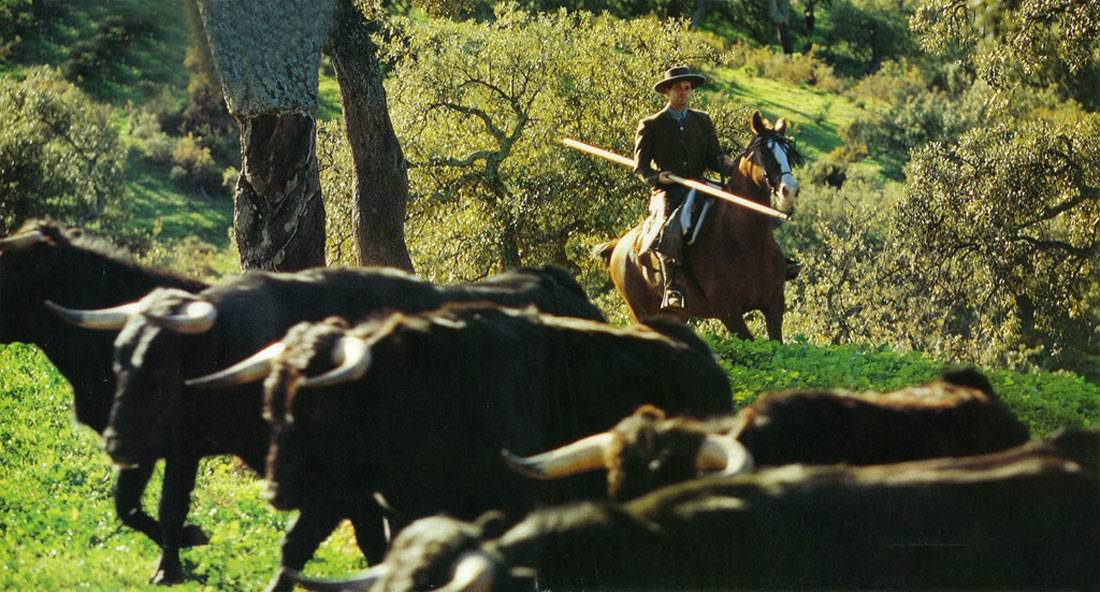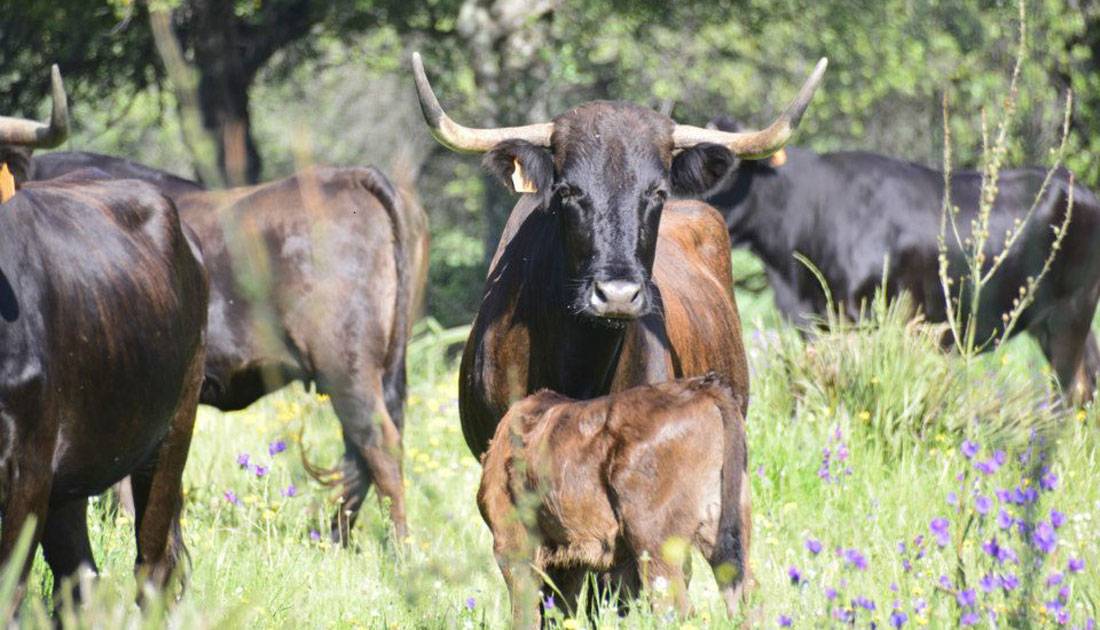 All situated at less than half an hour from Sevilla, you can join them by your own or thrue our service of transport. They have been selected for the quality of their production, the beauty of the environement and the desire of transmision of their owners.

Pasionate by bulls since ever and in love with horses, Jean-Christian will share with you his knowledge and experiences as cowboy and picador… and story teller…
A first han testimony of the mediteranean culture and his deep relacion with bulls.
A true vue on the inside world of toros and corrida.
Thank you JC for the historical/philosophical approach which gave us a better understanding of your world! We already were triggered, you made us fans! Go on like this, the future of the toro de lidia is in your hands. Thanks again!
My friends and I returned from a totally unique experience at Finca Mirandilla. Jean Christian, our guide, took us on an intense, fascinating journey into a world we knew nothing about and, in the process, helped us develop an enormous appreciation for its art and passion. The farm itself is in a beautiful setting about a 25 minute, easy drive from Sevilla. JC was completely engaging as our host, teacher, and guide. He opened our minds and hearts to a magnificent animal and event, and provided an experience like none of us had ever had.
His English is excellent and his passion for El Toro Brava is unsurpassed. It was a terrific day, the highlight of our time in Spain, and one I hope all visitors can take.
If you're in Seville, Les Vistes du Campo Bravo is a must. From the history, the culture, the art, and the overall experience, I would have to say this destination definitely surpassed our expectations! My bf and I were first welcomed by "Jc" and his dog or maybe the farm's dog not too sure and I forgot to ask! So make sure to ask because I'm quite curious.

Jc started off by explaining to us the history of when men and bulls started to have some type of connection. I won't ruin the story for you all but I will let you know that he finishes his speech with modern-day today. After receiving some history he showed us the props or should I say the pieces that are used during this wonderful show you will all soon learn about.

When you finally get to the "farm farm" I mean where these beautiful animals live gracefully in the wild, you will be in awe, Jc even allows you to get out of the car! "don't worry the bulls and cows will most likely go ahead with their business.

I have to say that Jc really knows it all, he really knows how to articulate himself. Don't be discouraged, you will get a lot of information!! Also, ask questions because the man practically knows about everything in this field!
Unfortunately because of COVID-19, we were not able to eat or have some drinks at the farm but Jc offered us a great recommendation just down the street. Not only did he give us the recommendation but he also drove us there and let us follow him in our car. (my bf and I had the Bulls tail for lunch as well as a platter of cured ham and cheese. I suggest getting the dry white wine it is delicious! (The name of the Restaurant is Casa Pedro)

I would have to say this trip was definitely one for the books, I did not expect to leave the farm the way that I did. We had retained so much information and I could say that we left the farm with a completely different viewpoint than the one we had when we first walked in.

I would recommend this place to anyone! Enjoy <3
We visited Campo Bravo in February 2017 as a family and were enchanted by location and the immensely informative nature of the experience. The guide, Jean Christian s passion for Corrida was contagious and a number of our pre conceptions were swept away. This was a great way to spend half a day in nature and discover the background, culture and mechanics of bullfighting as well as seeing some very impressive wild animals.
We thoroughly recommend!
Matthew